Meet Sara Elizabeth Tucker
Has been in the skincare business since the early 90s. She worked for global beauty brand Estee Lauder early on, opening new stores in Southern California and educating clients on Estee Lauder's philosophy and product line. She was later hired as the business manager for the Estee Lauder counter at Saks Fifth Avenue in San Diego, California.
An opportunity to pursue skincare led her to New York City, where she attended the Atelier Esthetique School of Esthetics. There, she was introduced to skin guru Ling Chan and under her tutelage, she became immersed in age-old skincare methods that inform her work to this day. Sara also worked under Christine Chin, a renowned celebrity facialist whose client list includes top names in the fashion and entertainment businesses, including models, editors, and designers. She left New York City in 2001 for San Diego, CA, where she opened her namesake skincare boutique, Sara Elizabeth Skincare. During this time, Sara also trained under skincare sensei master Shogo Mochizuki. She was selected to travel to the Rocky Mountains periodically to learn his 500-year-old muscle reconstruction Japanese massage technique.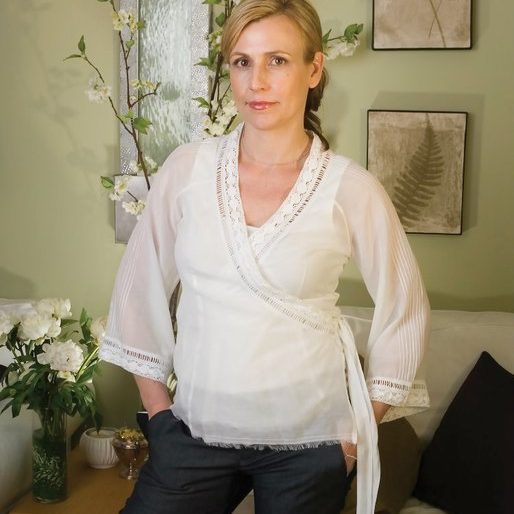 "I pull from my apothecary of ancient beauty plants, herbs, tree bark, moss, oils, resins, and a Japanese facial muscle reconstruction massage to create a signature facial that is unique to everyone. I have extended my signature facial beyond the treatment room into the home."
Back at her studio, Sara honed in on her signature facial technique culling from all her experience, technical training and education while refining it into a process that fit modern lifestyles. Her training has exposed her to both Eastern and Western skincare philosophies, and her approach to facials and skin care products is evidence of both influences. In 2015, Sara began work on her signature line of skincare products, also named Sara Elizabeth Skincare. Sara based her skincare collection on addressing the challenges she saw daily in her studio – targeting skin health in men and women of all ages and ethnicities. Drawing from her years of experience, she was determined to create a sustainable skincare line.
Sara Elizabeth has two collections of skincare. Sara worked closely with a top chemist to develop The Advanced Botanical Line, now available for purchase beyond the studio online and at select retailers. Her latest line is from her apothecary, where she uses herbs, oils, and resins to achieve complexion perfection for her clients. This collection is unique because she has taken her knowledge of ancient herbal and plant medicine and has applied it to create this herbal collection.